Forget drywall – the easiest way to define space in your home is with a simple and stylish room divider. Whether you're looking to create privacy or separate space for different activities, a curtain divider maybe your small space decorating solution. It can help you carve out a fantastic bedroom in a studio apartment, a reading nook in a cozy living room, or a home office in a bedroom while giving the illusion of more square footage.
Unlike painting your walls in the season's favored hue, however, installing curtains is relatively hassle-free. They're a great way to project your personality into a space, and an easy way pending your mood or the season. Even better, when you go the DIY route, it's cheap to make and install.
No matter your style, these 4 curtain divider ideas will hopefully inspire you to create your very own space onto the world.
1. Ball Chain Curtain
It's so simple—instead of putting your curtain against the wall, use it as a wall.
Metal beaded ball chain curtain looks extremely elegant in homes. The curtain is sparkling, and anti-corrosion. This is a great decorative accessory that is durable and easy to install and clean.
The ball chain is relatively cheap if you buy directly from the manufacturer. Your space will shine bright with this DIY ball chain curtain.
2. Aluminum Link Chain Curtain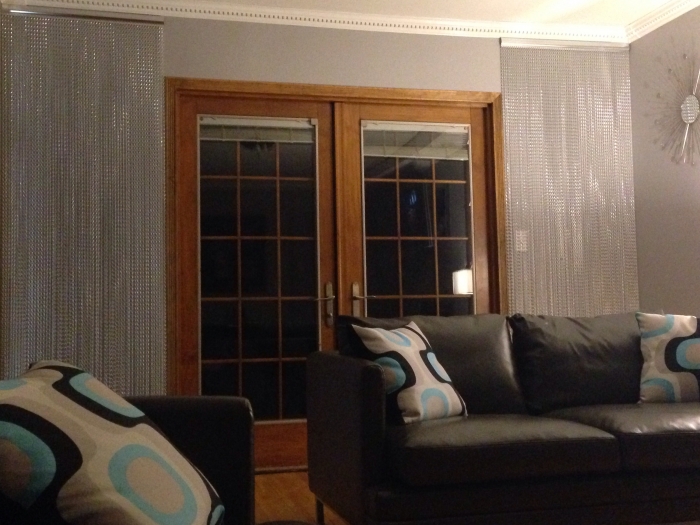 The modern aluminum Link Chain Curtain is usually of silver metallic color and often integrated with automatic opening and closing functions. Being made from aluminum, this link chain curtain doesn't rust.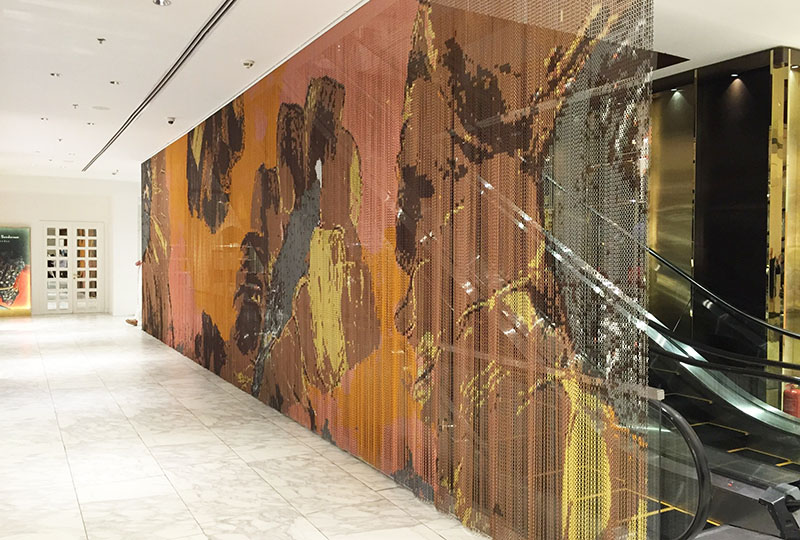 In commercial places, these curtains enable easy access for the public and staff while keeping the confidential areas out of sight from unauthorized people. The aluminum link chain curtain, being lightly weighted, is an excellent choice for doorway screens, place dividers, and window screens. Given with hook-to-hook structure, it freely transits fresh airflow and light, aside from keeping the flies and other flying insects outside.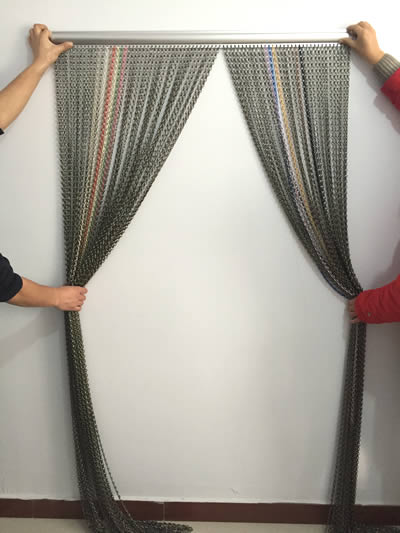 A chain link curtain with high flexibility can be fastened when you don't use it.
3. Metal Coil Drapery
Architectural cascade coil drapery, also known as metal coil curtain, is usually made from stainless steel wire or aluminum alloy wire, and the surface is electropolished, electrophoresed, painted, anodized, or spray painted. It can also be painted in various colors to match different architectural styles and designs. Because of its gorgeous appearance, excellent rust resistance, and easy installation, it is an ideal decorative choice for your home.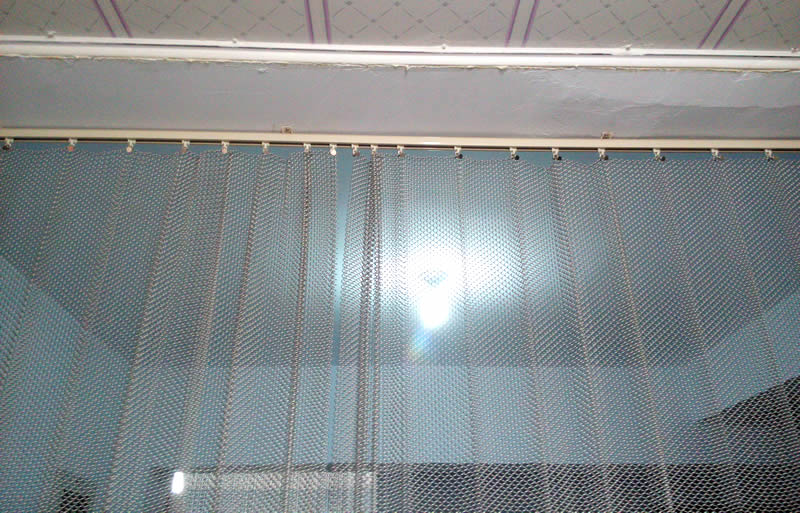 Metal coil curtains not only meet the decorative purpose but also create an excellent visual effect and comfortable atmosphere.
4. Metal Mesh Drapery
Metal mesh is chiefly made from aluminum alloy, stainless steel (304 or 316), bronze, brass and copper. Mesh Curtain Draperies have become popular choice for interior decoration of homes. We not only want the metal mesh curtain to be aesthetical but also durable.
Prior to installation, the edges of the fabric are hand-crimped and the finished metal mesh panel is secured to the attachment system of your choice.
It provides excellent privacy space, and most importantly it is almost maintenance-free compared with other ordinary fabrics.